Welcome to The Sunday Session! A Sunday Session is an Australian tradition usually held in pubs on a Sunday afternoon where people feeling a bit 'fragile' from a big weekend can listen to some chilled out music, have a late lunch, catch up with friends and maybe indulge in a little hair-of-the-dog. Usually on a Sunday I mooch about, read blogs, check out new releases and book news and just generally do SFA - so what better opportunity to look back at the past week's reading, posts and the new books I've picked up and see what's coming up this week!
A small change this week - I'm not going to include the book that I've read this week as they are included in my It's Monday! What Are You Reading? post.
And this week I'm on holidays - yayy!!!
Last Weeks Happenings
It was a very review-y kind of week last week - I didn't have time (or to be honest, the motivation) to do many features posts, and I have a huge amount of reviews still to be posted, so it was great to catch up on some of them


New Books
See that blank space? Yep, I have NO NEW BOOKS this week. No kindle freebies, no cheap deals. Nada.
Coming Up Next Week
Review: Meat by Joseph D'Lacey
Review: Fracture by Megan Miranda
Review: Outside by Shalini Boland
Feature: The World Ends on Wednesday
But most excitingly, on June 1: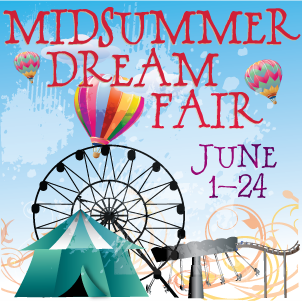 So that's everything for me this week - leave me your links to your new books, weekly wrap-ups, whatever. I want to see!